The History of ERA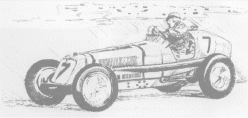 English Racing Automobiles, the name by which E.R.A. was known until it was changed in 1954 to Engineering Research & Application Ltd., was founded in late 1933 by Humphrey Cook, a wealthy young Oxford graduate who had a passion for motor racing and was determined to construct a competitive British car to compete successfully on the international circuits.
British successes in the Grand Prix road racing of the day had been few and far between. There had been no major British victory since Seagrave in the French Grand Prix in 1923 in a Sunbeam.
By 1933 the huge investment being poured into Grand Prix racing by the major works teams of Auto Union, Mercedes Benz and Alfa Romeo made it more or less impossible for a small newcomer to compete successfully.
A decision was therefore made to concentrate on the 1.5 litres supercharged voiturette class. Raymond Mays, one of the most successful amateur racing drivers of the day, became a director of the Company and, together with Cook, the works driver.
The new Company relied on the engineering experience of Murray Jamieson and Peter Berthon, the former an engineer in the Austin racing department, the latter a gifted natural engineer.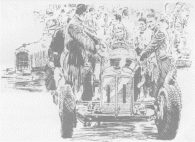 The first 1.5 litre ERA racing car was shown to the public on 22 May 1934 and competed at Brooklands in the British Empire Trophy race on 23 June. Several more races were entered in 1934 and numerous wins were recorded, often against more exotic Maserati and Bugatti opposition.
Over the next five years, the A, B and C type ERA 1.5 litre and 2 litre supercharged cars became the most successful voiturette racing cars in Europe. As well as Raymond Mays, they were driven and owned by drivers such as Dick Seaman, Pat Fairfield and Earl Howe and, perhaps most famous of all, Princes Chula and Bira of Siam with their team of two ERA's 'Romulus and Remus'.
During the war, racing came to an end, the Company site in Bourne was sold for aircraft component production and Company closed.
In 1946, ERA Ltd was officially re-registered in Humphrey Cook's home town of Dunstable, and premises occupied on the towns London Road.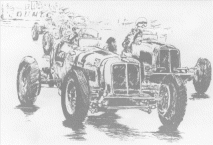 Development started on a new Grand Prix car, the ERA 'E' type, to compete in the new 1.5 litre formula. Three cars were built, GP1, 2 and 3, and showed great promise. However the promise was never really fulfilled, and the technical effort necessary proved too much for the small Company to overcome before the 1.5 litre formula was abandoned.
An 'F' type Formula 3 car failed to get off the drawing board but the G type Bristol engined ERA began to show great potential in the hands of Stirling moss and others.
In 1953 the project was sold to Bristol Cars who subsequently developed it into the successful Bristol 450 Le Mans car. Thus ERA's connection with motor racing ended.
The successful 1.5 and 2 litre A, B and C type ERA's all survive intact today and many are regularly used in historic racing. They are often faster than in their pre-war days and compete remarkably well against 1950's Maseratis, Ferraris and Aston Martins.
After the sale of the G type cars to Bristol, ERA Ltd was sold to Zenith Carburettor Ltd. In turn Zenith was bought by Solex Carburettor, the name was changed to Engineering Research and Application Ltd, and for many years ERA became the Research & Development centre for these carburettor and fuel system companies.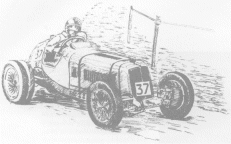 Of course, most of the activity was concentrated on internal product development work. However, the racing connection was kept alive sporadically by such things as the preparation for Rootes of Stirling Moss's and Sheila van Damm's Monte Carlo and Mille Miglia cars.
After a 35 year gap, ERA once again put it's skills and knowledge into the design and manufacture of a performance car. The ERA Mini Turbo, the M type.